Nuch Begora's Siena - Født: 12.08.2011
HD: B AD: 0 HD-Index: 106,11
Øyne: UA 23.06.2015 GR_PRA1-Bærer GR_PRA2-Normal
Siena har 4 CERT fra utstilling, 3 x 2. BTK, 1 x 3. BTK
Siena har 2 x 2. premie og 1 x 1. premie fra bevegelig Blodsporprøve i Norge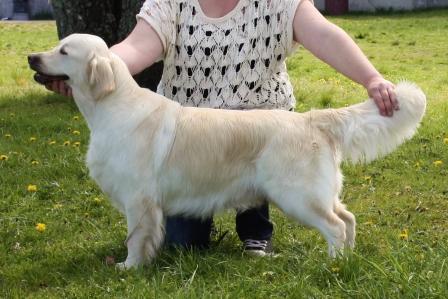 Eier: Hilde-Gunn B. Østmo
Oppdretter: Ragnhild Steinsbu, kennel Begora
N UCH N VCH
Sadella's No Hard Feelings

N UCH
Begora's Sebastian

Begora's Stranger In Paradise

Linchael Wild Briar

Begora's Henrietta

N UCH
Begora's Madeleine

N UCH SV-89
Mjærumhøgda's Limelight

Gyrima Miranda

N UCH
Sadella's Forbidden Feelings

SE U(U)CH
Karvin A Kind Of Feeling

INT UCH
Golden Soul Feelgood

FIN UCH
Rossmix Save The Best For Last

Sadella's Frøken Selma

Pebishar's Sir Anthony

Pebishar's Emilie

Begora's Morgenstund

N UCH
Deeside's Sweet Revenge

Gill's Garfield

FIN UCH
Lovehayne Darter

Ferryside Fashion for Twinkle

N UCH SE U(U)CH NORDV-02
Deeside's Sweet Temptation

N UCH
Trewater Sweet William

N UCH
Fantango Ice Hope

N UCH NV-99
Begora's Humoreske

N UCH LUX CH
Waterloo's Rock Around The Clock

N UCH SV-89
Mjærumhøgda's Limelight

Garbank Giselle

Begora's Serenade

S N INT UCH
Sansue Golden Arrow

N UCH
Begora's Madeleine
Kritikken Siena fikk til sitt fjerde Cert og Championat
på NKK's utstilling Bø i Telemark 21.02.2015 av dommer Moray Armstrong:
Quality bitch from any angel.
Super head and eye. Well constructed front. Exellent ribs, topline and quarters.
Moved well. Super bone, feet. In top coat and condition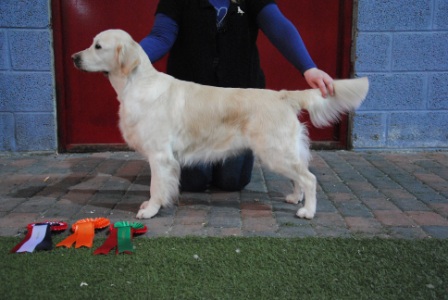 '
Bilde er tatt av Anne Kristine Johansen, kennel Røysjømarka. Tusen takk for supert bilde :)
Kritikken Siena fikk til sitt tredje Cert i Oslo 31.05.2014 av dommer Natasa Davidovic:
3 years old, very nice bitch. Beautiful head.
Good proportions. Good pigment. Good neck. Exellent shoulder layback. Good front, deep chest.
Well angulated. Strong topline. Good substance. Well set tail.
Beautiful coat conditions. Fantastic movement with drive.
Kritikken Siena fikk til sitt andre Cert på Skarnes 29.05.2014 av dommer Nina Lönner-Andersson:
Underbar tik, feminin, velskåret hode.
Stilig overlinje. Velvinklet. Herlig forbryst, dyp velformet brystkasse.
Utmerket benstamme. Rør seg meget vel. Velpresentert.
Kritikken Siena fikk til sitt første Cert i Kristiansand 11.05.2014 av dommer Vidar Grundetjern:
"Utmerket type og størrelse. Meget godt hode, herlig uttrykk.
Velplasserte ører. Meget god halse reisning. Utmerket overlinje.
Velvinklet og velgående, men noe trang bak. Utmerket pels og hale. Korrekt bitt.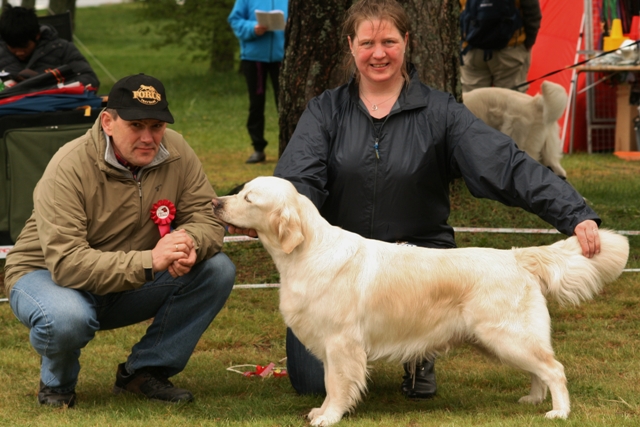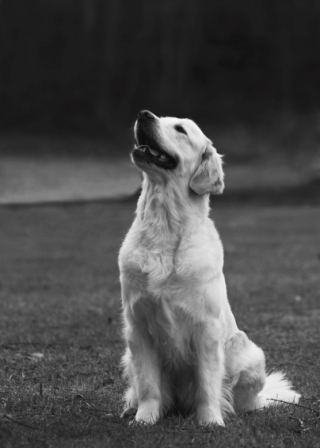 Bilde over av Siena er tatt av Marie-Louise Wahl Østmo. Tusen takk kjære niese <3